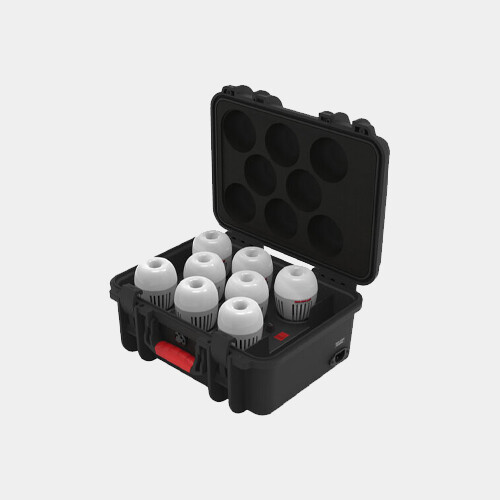 The Elinchrom Ranger Quadra Head A Pro Set delivers 400 w/s of power in a compact package -- including the special speed A flash heads that can freeze action at up to 1/6000 of a second. An asymmetric 2:1 power pack, wireless remote control, and a modeling light give you the versatility you need, especially on location.

With variable power over a 6+ f-stop range, this lightweight outfit is all that's required for a surprisingly wide range of assignments. Each flash head weighs just 8.8 oz. Audible and visual flash-ready indicators and auto-off function to conserve battery power keeps things moving along.

Built-in wireless remote control and EL-Skyport Transmitter included.